Download Page for PartSync and BOM Builder
PartSync Download (Perpetual)   (193MB)
BOM Builder Download (Perpetual)  (62MB)
Package Editor Download (Perpetual) (23MB)
Manuals
PartSync Manual
Package Editor Manual
BOM Builder Manual
Recent Changes:
The Package Editor that was located in BOM Builder has been moved to a separate application named PackEdit. By default, the package database file (PackEdit.mdb) is located in the C:\ProgramData\IndexDesigns folder. A suggestion is to place it on a file share (must be a SMB file share as in Windows or SAMBA) so that multiple users can share the data.
All apps now are perpetual license. No license, no ads, no nonsense.
The general procedure for PartSync install and setup is as follows:
Download, install, and use the Tutorials to understand operation and functions.
Decide on a 2- or 3-character  sequence for the PNum format in the Config Tab of PartSync's GUI.
Set directory paths for your Working Database, Repository Database, Datasheet Directory, PCB Decals Directory and Jobs Directory. Details are provided in the Config Tab section on the Tutorials Page.
Set up label printers and verify operation.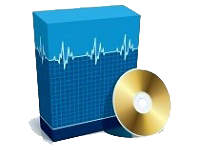 PartSync is a desktop database app for managing lists of parts used in PCB assembly.  It organizes information regarding vendors, manufacturers, datasheets and PCB footprints. Barcode and label printing interfaces are provided for engineering parts, cut tape, reel and shelf storage.  PartSync can also directly connect to a barcode scanner.
Index Design sells an assortment of unique, compact, plastic storage containers for both prototype and production quantities.  Print out barcode stick-on labels from PartSync, apply them to your containers, and later when you scan your shelf of parts, the part for that barcode will highlight in PartSync.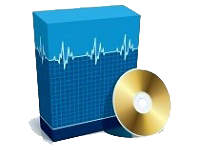 BOM Builder
BOM Builder Download
BOM Builder Manual
BOM Builder is an app used to view components fitting onto  PCB footprints (decals) and to manage stuffing variants. The BOM Builder application is similar to the backend software used by Advanced Assembly for a managing a board assembly flow. (Advanced Assembly has a very nice service.  Check out www.aapcb.com)
The BOM Builder application does require a learning curve, but its use can greatly simplify CAD libraries, as the PartSync database is used to maintain attributes. Be sure to read the BOM Builder manual. The manual is required reading.